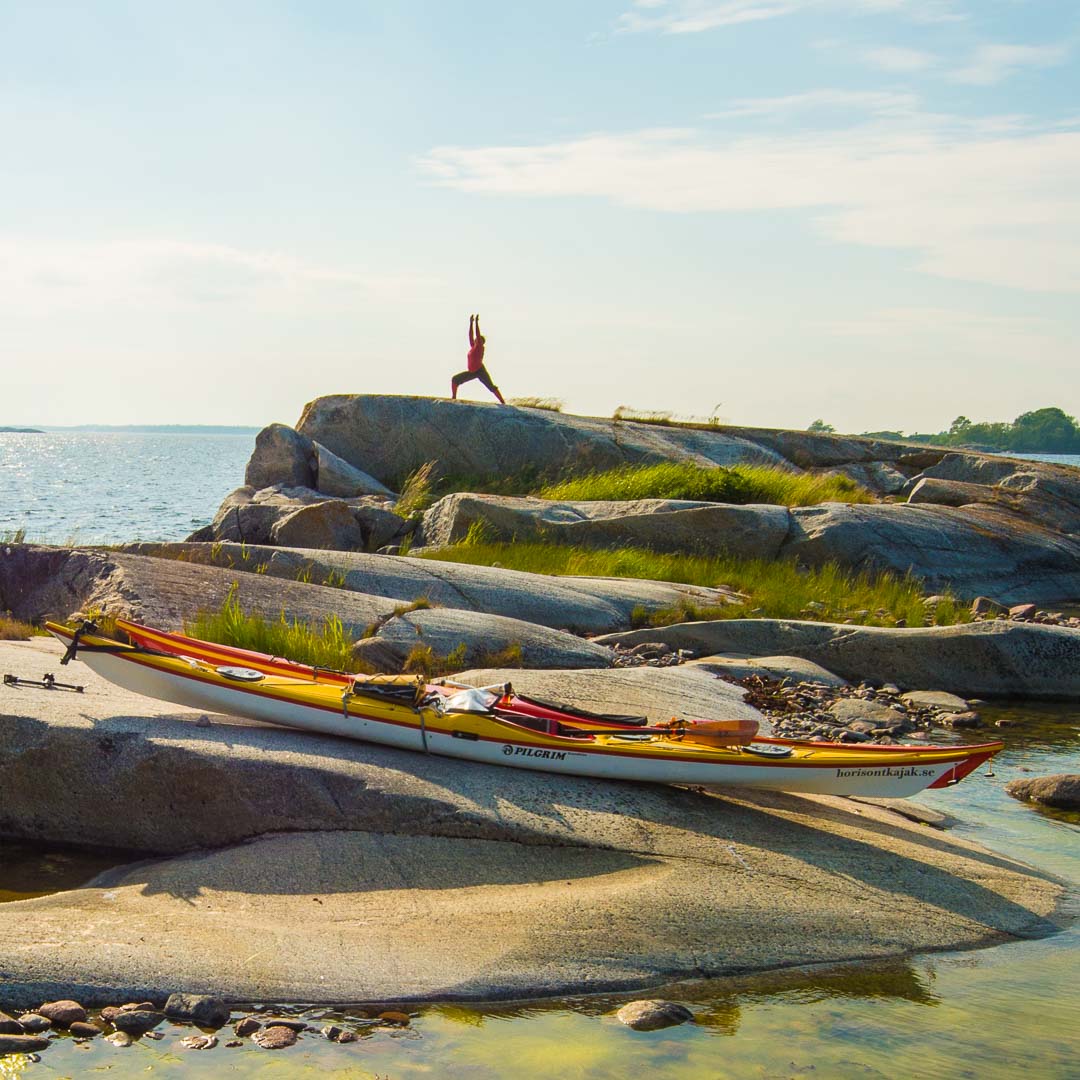 Rent your kayak and start your self guided kayaking adventure from the heart of the Stockholm Archipelago. Go by public transport or car from the center of Stockholm and explore as many islands as you can cope. Only 40 minutes away from the Royal Castle.
Join us for a Kayaking Adventure in the heart of the Stockholm Archipelago. Let us guide you to our gems and explore the islets, skerries and islands toghether. Indulge in tasty food, watch the wildlife and come closer to nature.
Start your kayaking trip with a coaching session. We offer private lessons and courses for beginners, intermediate kayakers as well as for advanced paddlers. Our coaches are trained within the Euro Paddle Pass and British Canoening standards.
We provide Dry Bags, gas for your stove as well as bits & pieces for your archipelago adventure.
WELCOME TO HORISONT KAJAK
We have been helping self guided clients to enjoy kayaking adventures for more than 10 years. Kayaking the Stockholm Archipelago is considered one of the most exotic adventures. If you enjoy free camping, roaming in big, but secluded areas, don't hesitate to explore what we have to offer.
Basically, you rent your kayak and map from us. We provide you with good information on best places to go, where to camp and other useful stuff. You return with fantastic memories and the Stockholm Archipelago in your heart.
Read more about self guided kayaking, prices and options here.
Or book now:
OPENING HOURS
The Kayak Base at Norråva is usually open from the end of April to the end of September. Normally, we open at 10 am.
If you wish to make sure that you have a kayak waiting for you, we recommend booking in advance. You are also welcome to drop by and see what we can arrange for you that day.